---
HEADLAMP RESERVE LIGHTING UNIT
Is your headlamp playing up?
Does the little white idiot light flicker?
Has your XS 650 got one of these
?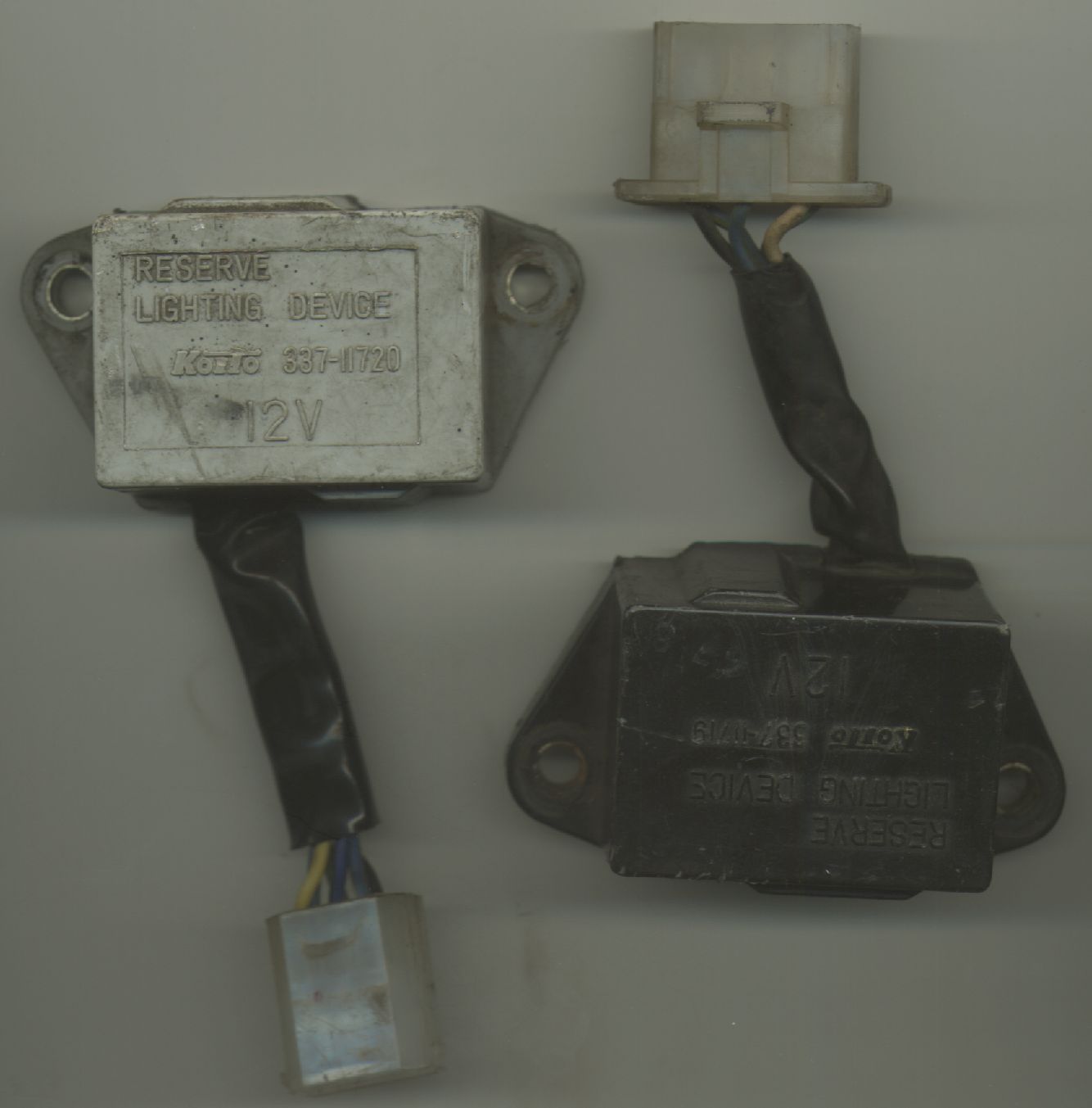 You canít find a replacement?

Then donít despair all is not lost!

Just follow the recipe below & sleepless nights and hair loss will disappear.

Yamaha in their idyllic world came up with a ridiculous idea called a

Reserve Lighting Device . The idea being that if your Dip-beam blew it would automatically switch the headlamp to Main-beam and illuminate the little white idiot light between the clocks to tell you that your dip-beam is out, as if you wouldnít know because you have just had a close encounter with a 40 ton, 60mph lump of steel called a juggernaut who you just blinded with your automatic main-beam.

If this device fails you will have no headlamp at all.

Anyway locate this offending device, usually under the seat behind the battery and unplug it, (

early ones are black, later ones are grey ) then sling it over the nearest hedge, Now looking at the plug that comes from the loom connect the Blue/Black wire to the Blue/Yellow wire and normal headlamp operation & sanity is resumed.
---
SUMP FILTER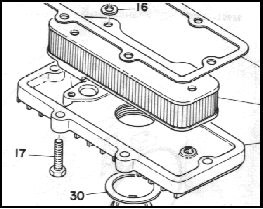 Has the brass gauze torn on your sump filter, well donít throw it away, wash it clean & make sure itís dry then repair the tear with a bead of araldite rapid adhesive, let it dry for a couple of hours, then hey presto as good as new and the repair will not come unstuck.
---
XS 650 PARTS LIST PHOTO COPIES
If anybody would like photo-copy pages from this parts list I would be happy to email one or two pages at a time to you, I also have parts lists for XS650 D 1977 Roadster USA spec type 447. And XS650 SK 1983 Heritage Special USA spec type 5V4.
---
XS 650 WIRING DIAGRAMS
IN COLOUR